The MobileOne family is a unique bunch. We know what it's like to work a dead-end job with uninspiring coworkers and frankly, we're over it. We simply won't settle. When you join MobileOne, you are surrounded by people who want to see you grow and thrive. Whether you're being mentored for a promotion or competing for a trip to Vegas, your teammates will always push you to be your best and more importantly, be yourself. We win together. We celebrate each other.
#WeAreOne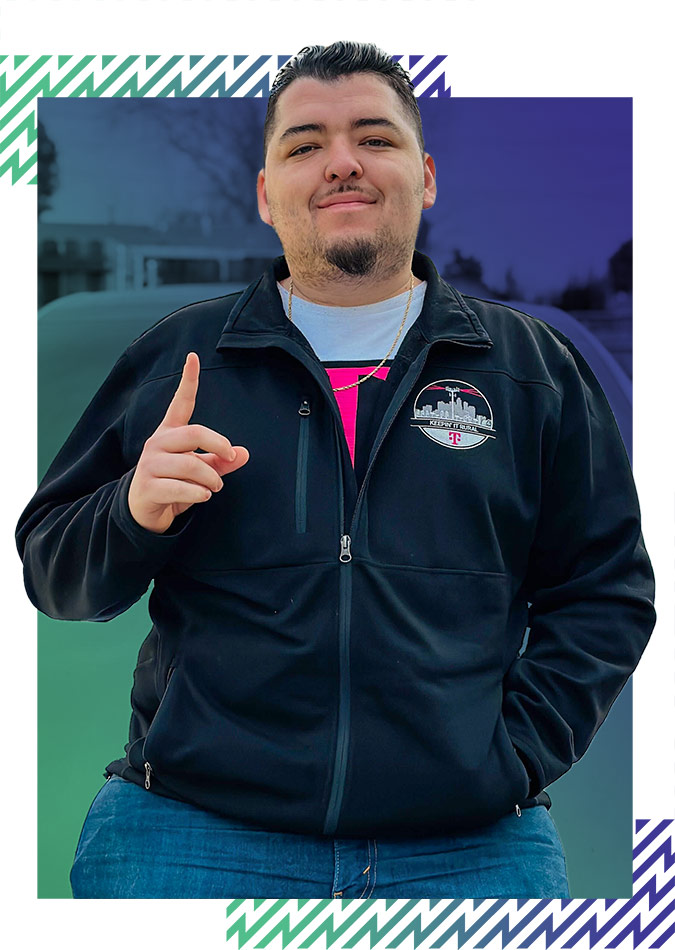 My MobileOne journey started about 5 years ago. I started at the Yuba City Mall as a ME, back when training was 3 weeks long on Zoom. I was blessed to have a great team that pushed me to be the best and helped me climb the ranks very quickly! After 3 months on the sales floor, I was given the opportunity to manage Oroville and I haven't looked back since!
Prior to MobileOne, I was managing a dairy farm with over 3,000 cattle. I had worked there for almost 6 years but decided to take a new career path due to limited growth opportunities. Leaving a stable job for a new career path is very nerve wracking yet rewarding. Always embracing change became my credo; change is the only guaranteed thing in life. My 2 years as a RSM, I managed 6 different locations which gave me the opportunity to meet different people and helped me learn different management skill sets.
In January 2021, I was promoted to a regional manager and now have managed about every store in Northern California and even some in Oregon. Being a regional manager has opened so many opportunities that I never thought was possible! I have won mystery trips and some MobileOne 1 club trips!
Reflecting on my time with MobileOne, I wouldn't have it any other way. Everything happens for a reason, I have made friends here that are now considered family and gained so many valuable lessons in life.
Some advice for anyone reading this, never give up on what you really want in life. Sometimes we're having a bad day, but that doesn't mean we're having a bad life. We are all in control of our destiny. I was passed up for regional twice and on the third try I was given my shot and I will continue to push myself and the people around me to achieve our highest potential.
One of my favorite  memories as a regional was when the CashCows took first place 7 months in a row and the team rented a party boat and spent the day at the lake! Some of my hobbies that I like to do on my days off are deep sea fishing and paintballing.  
Favorite Hobby:
Deep sea fishing and paintballing.
Ready to launch your career? Apply with us today.